Get your BabyCrate today!
Keep Your Baby Safe in a Natural Environment Free of Toxins and Allergens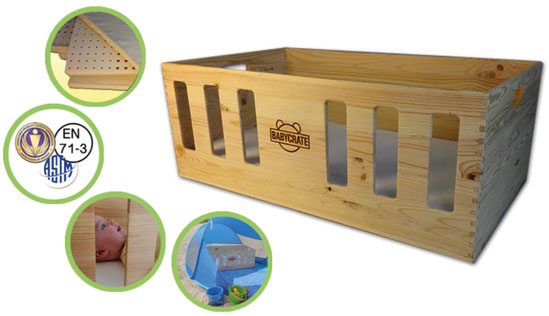 The BabyCrate is made of solid FSC-certified pine lightly treated with a water-based lacquer.
The mattress pad is pure, 100% natural caoutchouc, covered with thick organic cotton to ensure optimal firmness without toxic offgassing.
Two removable, extra soft organic cotton sheets allow easy cleaning.